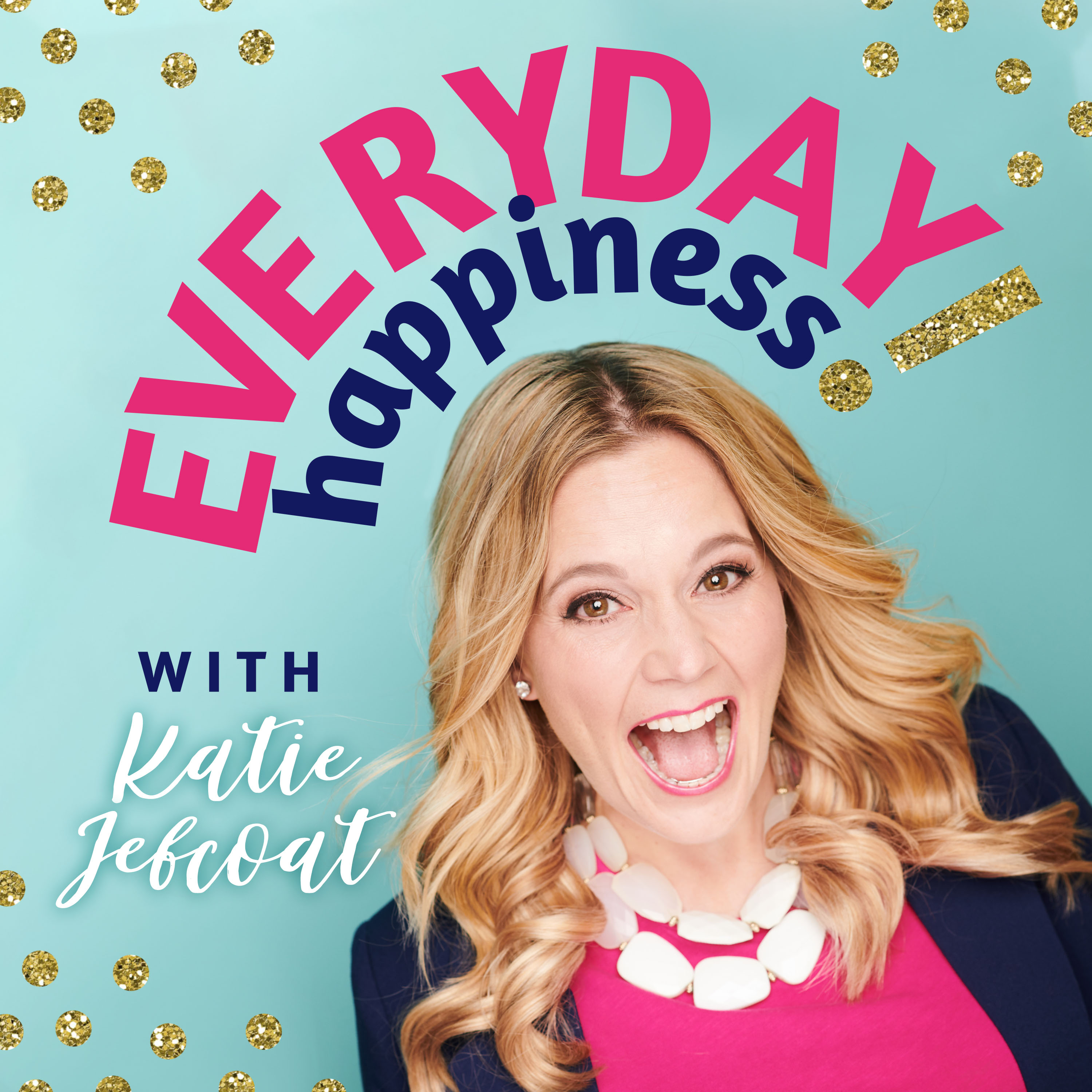 Our brains are super complex but sometimes the nuance gets lost when the wires cross between our conscious and subconscious, our prefrontal cortex and the limbic system. This is when we need to be super intentional and really think about why our intuition is telling us.  This series will dive into some of the ways, the biases, our brain gets it wrong so that we can be better prepared the next time we notice this happening. 
One way our brains get it wrong is because our minds are built to get used to stuff.  This is called Perceptual Adaptation, which we discuss right now. 
Transcript:
Welcome to Everyday Happiness where we create lasting happiness, in 2 minutes a day,  through my signature method of Intentional Margins® (creating harmony between your to-dos and your priorities), happiness science, and musings about life. 
I'm your host Katie Jefcoat and I was listening to the Yale happiness course by Dr. Laurie Santos and she mentioned how our minds are built to get used to stuff, she used the example of being in a dark room and when you walk out into the light, it's like, oh my gosh, the brightest day of your life. Your eyes can't take it.  We got used to the dark and we adjusted.  This phenomenon is called Perceptual Adaptation. 
And this is the same in the context of Hedonic Adaptation.  We've talked about this before, you can check out episodes 31, 34, 36, or 128.  This is the concept that we get used to what makes us happy.  When we get the pay raise, we are happy and then we get used to that level of income and soon, we want more.  It's also called the Hedonic treadmill.  
Dr. Santos also enlightens us with a study on marriage.  Which I found fascinating.  It's this idea that when you get married, everything is awesome and you are full of all of the happiness and then, two years into the marriage, you are, well, just … married.  It's this idea that you've gotten pretty used to your partner over the past two years and the excitement has worn off.  Fascinating, right? 
The scientist Dan Gilbert wrote a book called Stumbling on Happiness and he says "Wonderful things are especially wonderful the first time they happen, but their wonderfulness wanes with repetition." 
But this is sad, right?  We want to maintain the wonderfulness, but our brains are just not wired this way. So what can we do?  I would argue that being aware this will happen is the first step and then, being intentional about how we look at things and try to remember how it felt the first time your partner said "I love you" or your child said "mommy or daddy" or your wedding day or when you got that job promotion you worked so hard for.  Our emotions are so complex, but revisiting these first moments can bring you gratitude and happiness - which are great feelings to have.   
Until next time. 
Get Everyday Happiness delivered to your inbox by subscribing at: https://www.katiejefcoat.com/happiness
And, let's connect on social at @everydayhappinesswithkatie  and join the community on the hashtags #IntentionalMargins and #everydayhappinesswithkatie on Instagram